Our core purpose since 1984 has been to inspire and enable sustainable communities. We design, engineer, fabricate, and install with the hopes that each product and solution we champion fosters harmony for every generation. We are the leading innovator in high-performance translucent walls, architectural canopies, bus shelters, bike shelters, smoking shelters, and outdoor structures. We custom design/build around our client's specifications.
EXPERIENCE THE DIFFERENCE
Duo-Gard's Brand Promise of Together by Design reflects the company's relentless drive to collaborate and cultivate trust at every point along the solution-building journey. From vision alignment to advanced engineering and from total fabrication through installation, the Duo-Gard difference shines through.
TURN YOUR VISION INTO REALITY WITH ACHIEVE 360º™
Achieve 360° is a proprietary, full-circle design and fabrication resource from Duo-Gard. We take a holistic approach to ensure that each client receives the highest level of service to create their vision. This approach showcases our unmatched ingenuity and flexibility. Think of Achieve 360° as a pathway to a real-time performance meter and project compass to meet your project goals. Learn more about Achieve 360°.
Achieve 360º™: A Resource Designed for You
There are certain hallmarks associated with well-orchestrated projects in our industry. True successful projects are marked by accurate planning and coordination, deep experience and knowledge, diverse source materials and an obsession for quality and results. These traits formed the framework behind Duo-Gard's vision pursuit pathway: Achieve 360º™.
Think of Achieve 360º™ as a real-time performance meter and project compass for helping you turn vision into reality.
This pathway guides project stakeholders through three vital stages (each with specific gates) towards vision achievement, enabling both architects and contractors to experience new levels of confidence and assurance.
To learn more contact our team today at 734-207-9700 or info@duo-gard.com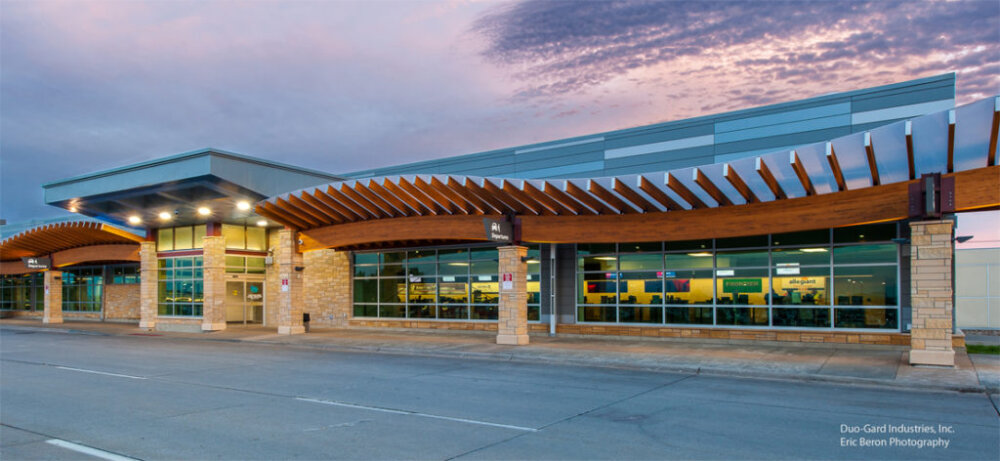 "With Duo-Gard's enthusiasm and spirit of experimentation, the partnership was tremendous... it was always about the possibilities with Duo-Gard... and they broadened possibilities for this project."

- James Vandermolen, AIA, Leed-AP, Design Architect
ITP Rapid Central Station in Grand Rapids, MI
Duo-Gard is the global leader in the design and manufacturing of innovative daylighting solutions and shelters. For over 35 years, Duo-Gard has offered unmatched levels of creativity and partnership delivered through expert, agile teams of project managers, design engineers, technology integrators, and material fabricators.
USGBC Member
Subscribe to our
newsletter
to learn about our latest products, projects and technology