EFFICIENT | INTELLIGENT | COMPLIMENTARY
We provide a bike parking layout, determine capacities and draw from our 250+ solutions to make recommendations that make sense based on APBP guidelines, LEED strategies and best practices from around the world.
Duo-Gard has been very successful in being a quality solution provider over our 30+ year history. When we created our first line of bike shelters in 2003, we quickly became immersed in the challenges facing the widespread implementation of better biking infrastructure. We routinely try to understand our customers' challenges, develop better innovations/solutions, and assist in finding ways to create an outstanding result. It is important to be sensitive to the changing needs and to enabling outcomes that are quality, cost-effective and endure the test of time. If we can continue to collaborate with our customers and clients to exceed their expectations, we will grow our products and services for our marketplaces.
Bike Parking Considerations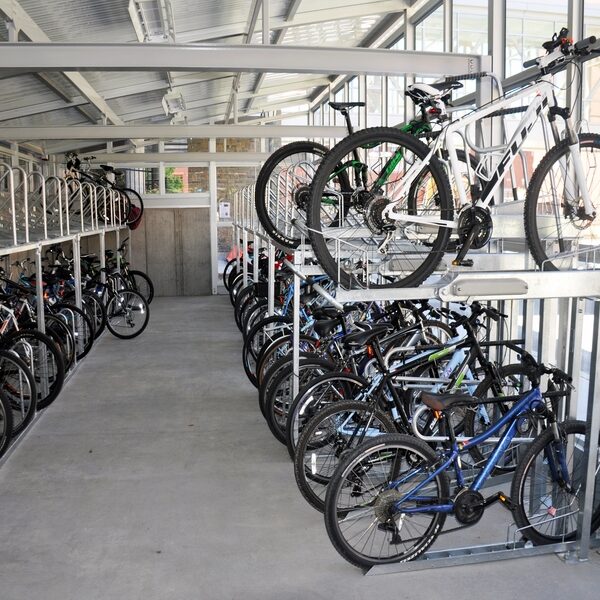 Accessibility
Close to building entrances
At ground level or accessible from ground level (i.e. by ramps, elevators)
No obstacles like stairs or steep slopes
Separate, dedicated bicycle ramps into parking areas are desirable.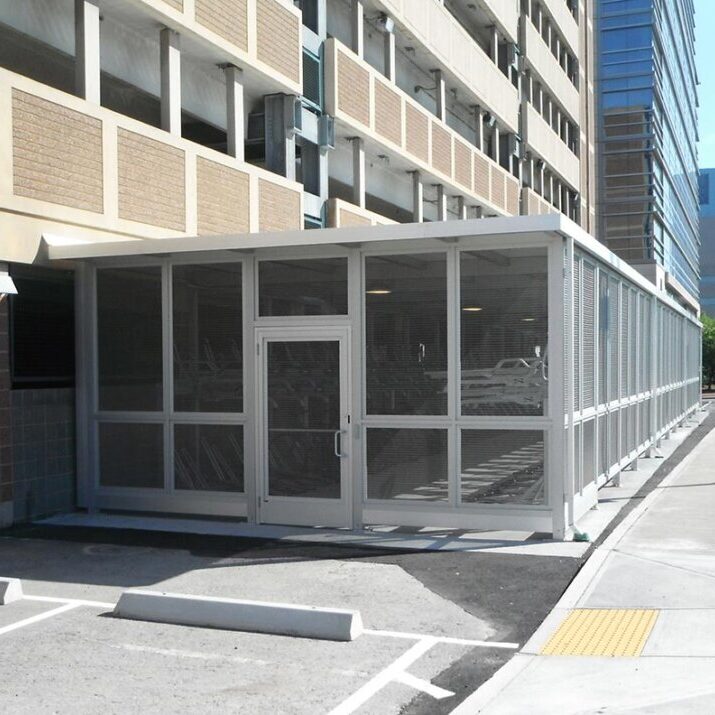 Safety & Security
Racks or lockers made from Duo-Gard high quality materials and firmly secured to the ground, floor, or wall.
Regularly monitored by security personnel
Located in a well-lit area
Short-term parking: located in a busy, public area to increase informal surveillance
Long-term parking: located in a separate, access controlled area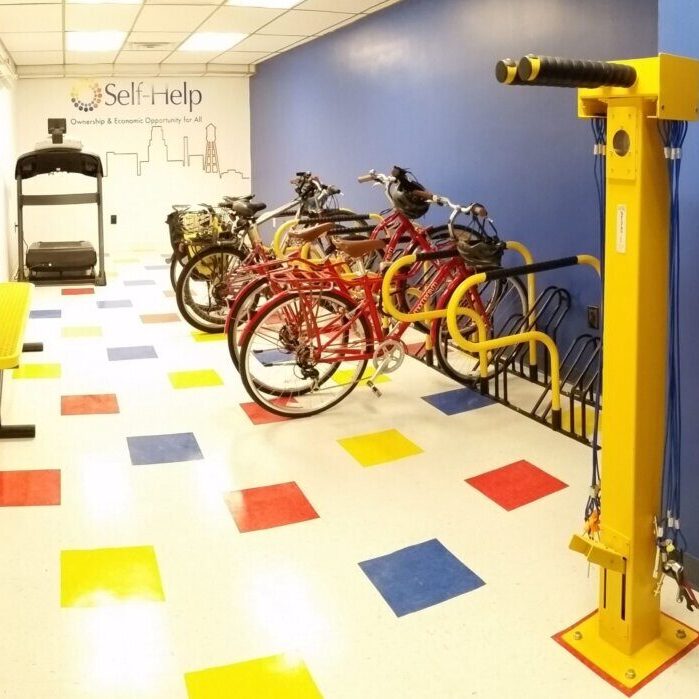 Convenience
Easy to locate and access
Easy to use
Way-finding signage
Bike Parking Product Options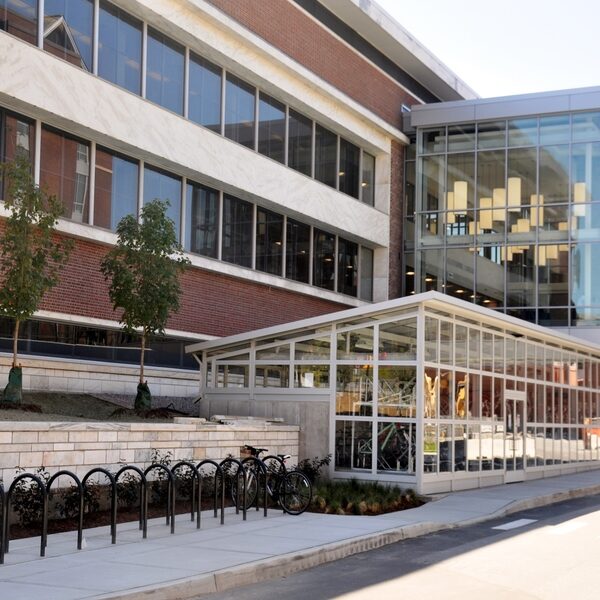 Bike Shelters
Accommodate bike riders with safe, secure storage in specifically designed shelters and rooms from open to fully enclosed and secured. Choose from wide selection of standard shelter models or ask us about custom designs.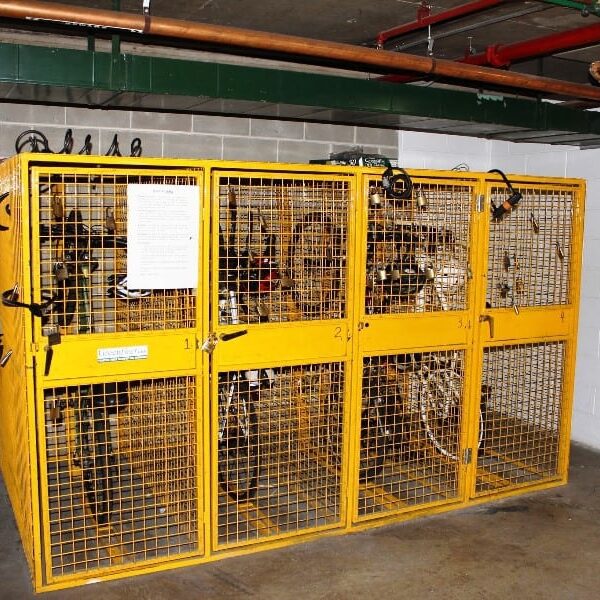 Safety & Security
We specialize in Lockers, Repair Stations, Racks, Cages, Benches and more. With over 250 products and amenities available we are ready and equipped to help.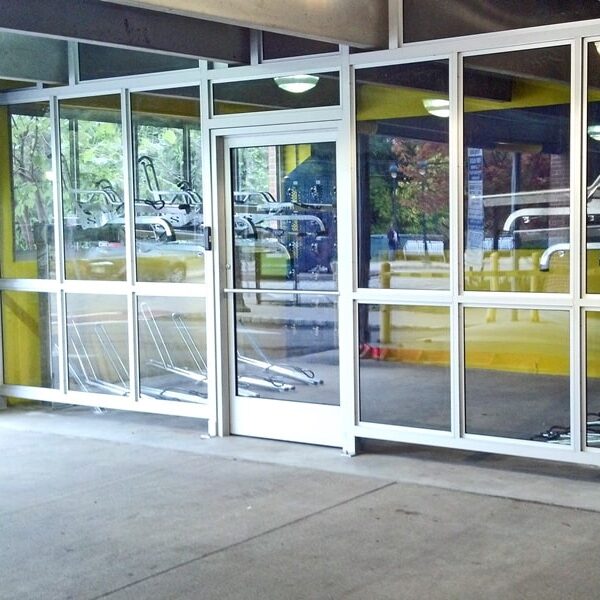 System Security
Secura-Gard is a convenient smartphone app based electronic entry system activated by Bluetooth low voltage frequency. This system is designed to be an all inclusive, web controlled bicycle parking management system controlled from a single dashboard. Are you looking to add secured bike storage but aren't sure how? Well, this could be the answer you're looking for! Contact us for a user and administrative interactive demo.
Leed Friendly, Secure Storage for Commuters
We take APBP Guidelines, LEED strategies and apply best practices to determine the most efficient, cost-effective solution for your project. Our bike room amenities include bike racks, repair stations, pumps, lockers, bike cages, benches, changing areas and showers.
Solve the two most critical issues in bicycle parking with Duo-Gard's compact bike racks. The compact bike racks provide high density and security. Available in both a knocked-down model and a fully welded assembly, these racks provide the most compact and secure way to fit the most bikes in your space for a single level, horizontally parked option. "These racks offer the answer to the two common concerns we hear from our customers when planning effective and efficient bicycle parking: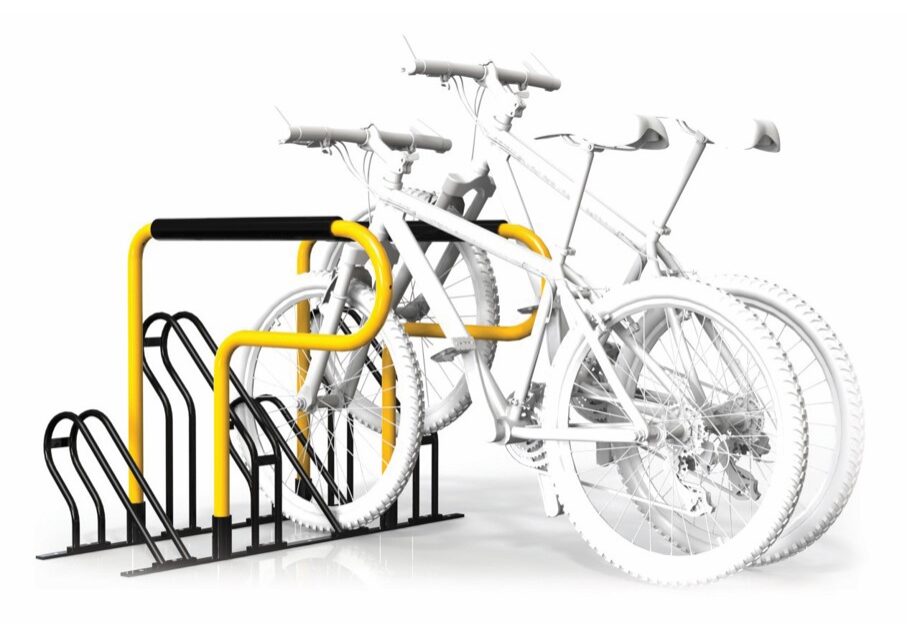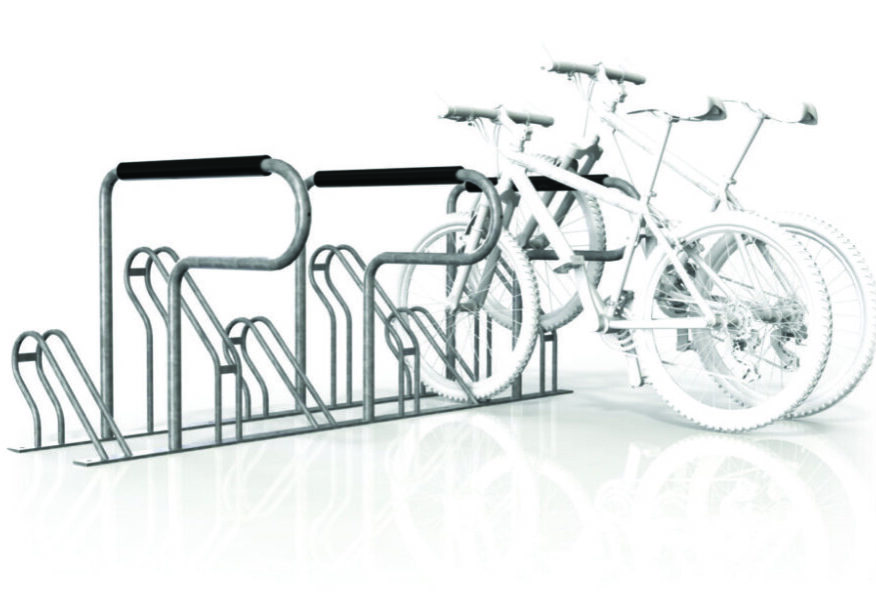 Bike Parking Trends Today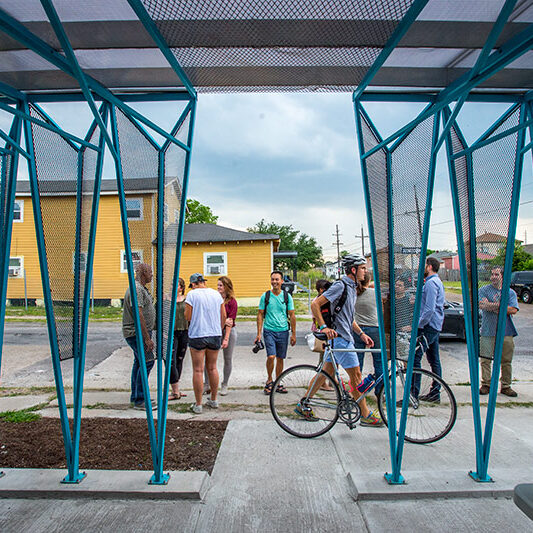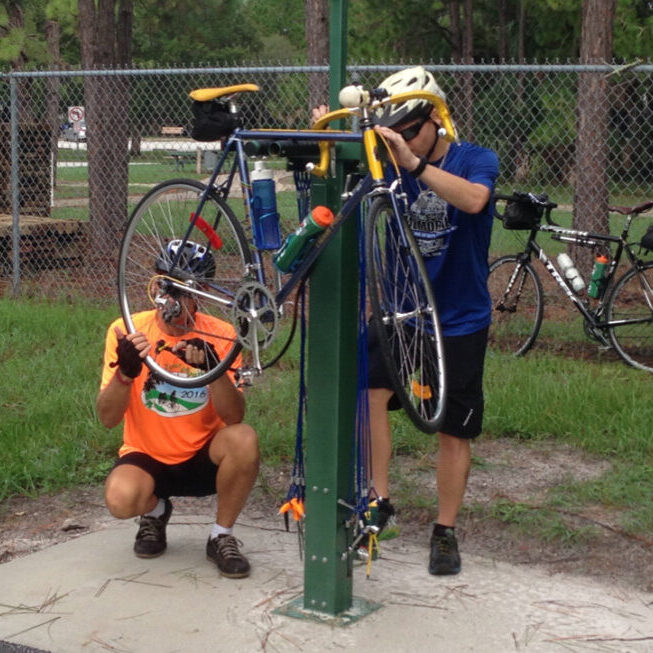 by Mike Arvidson, Duo-Gard Executive Vice President
There are a lot of trends in play, but I think in the U.S. and Canada focus is on providing a safer infrastructure for biking and its use for transportation. There are significant strides being made in projects such as complete streets and protected bike lanes that are being implemented across North America.
Bike Safety
I think these types of enhancements are one of the key improvements I am seeing for people who are using their bikes more: it's all about the element of safety. No one wants to ride on a street where there's a lot of inherent danger and distracted drivers – and that is a big deterrent for people using their bike to get from point A to point B. Cities are improving their infrastructure, and that's where we fit in the mix.
Bike Security
We are providing the end-of-trip type facilities, so when you get to your destination there is a safe and secure place to keep your bike until you return.  Providing highly visible and effective infrastructure is making a difference in the advancement of biking as a mode of transportation.  Safety and security in biking are the primary targets of current advocacy and project implementation.
What do these trends mean for the biking community overall?
In the short term, they provide safer use of bikes, along with the ability to enable biking to play a more dynamic role in day-to-day transportation.  In the future, biking will continue to evolve into a more high-profile and safer mode of transportation.  Although change seems slow, we have seen tremendous improvements in safety and a more defined interest in biking infrastructure.  The snowball is gaining momentum and it's been an exciting ride being a small part of the overall improvements.  It has been rewarding to see the response to our bike shelters and their presence in the landscape.  The highly visible investment in long-term biking infrastructure creates attention that draws more people into biking and creates better pathways for biking as a mode of transportation.