Daylight Modeling
Integrating New Technologies for High-Performance
Daylight Modeling
What is daylight analysis?
It is a computer simulation that allows design feedback and information sent to the design team in real-time on daylighting and thermal information. The GUI(3D parametric software) is linked to a validated analysis engine like radiance to create the simulation results. Daylight analysis allows information and ideas to flow as a design evolves and changes quickly.
Daylight Factors
Daylight Autonomy
Annual Sun Exposure
WELL
Circadian Function
Renderings/Animations
Visualizations
Illuminance Calculation
LEED
GLARE
BDSF
Send us your model or drawings for modeling.
What you need to know:
Location of the project.
What are your surfaces and fenestrations to be used in the model?
What are your questions regarding your building?
Are there any special conditions such as surrounding buildings or other features about the project that are notable.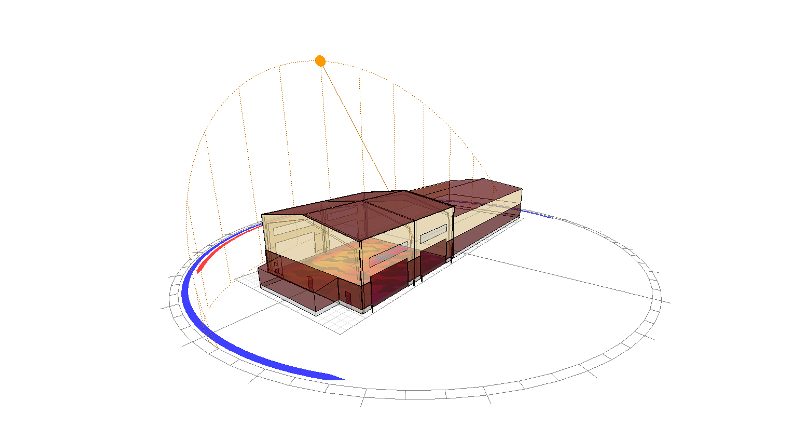 Duo-Gard provides 3rd party daylight modeling services through Environmental Light Sciences.
Environmental Light Sciences is a culmination of Tim Metcalfe's life work of bringing sustainable, well-lit spaces to life. Focused on the human experience and how daylight creates a more productive environment, ELS looks at the whole group and the individual to meet there circadian needs as well as lighting requirements. Tim Metcalfe has a degree from the State University of NY in Engineering and has taken part in Executive Education at Harvard University, MIT, Parsons and many more. He was a presenter at the 2009 Radiance Conference and the 2012 National AIA on Daylight Modeling. In addition, Tim Metcalfe is a studio professor at the New School of Design.
Learn how Duo-Gard's expert daylight modeling service will not only save you money and time but provide the best daylighting solution for your next project.
Contact us today at 734-207-9700 or email at info@duo-gard.com!