In today's commercial designs concerned with sustainability, energy efficiency and image, what roles does a structure's canopy play? There are several. The canopy symbolizes not only the obvious functional concern for protection and accommodation but also the need to create that critical first impression.
"It's the first thing you engage with. It's a greeting and a welcoming aspect," says James VanderMolen, AIA LEED AP, and principal architect at Elevate Studio in Grand Rapids MI. "It's like a graciously extended hand. It's integral to the overall aesthetic of a project and deserves as much attention as a building's lobby, yet it's sometimes neglected. It shouldn't be relegated to an afterthought."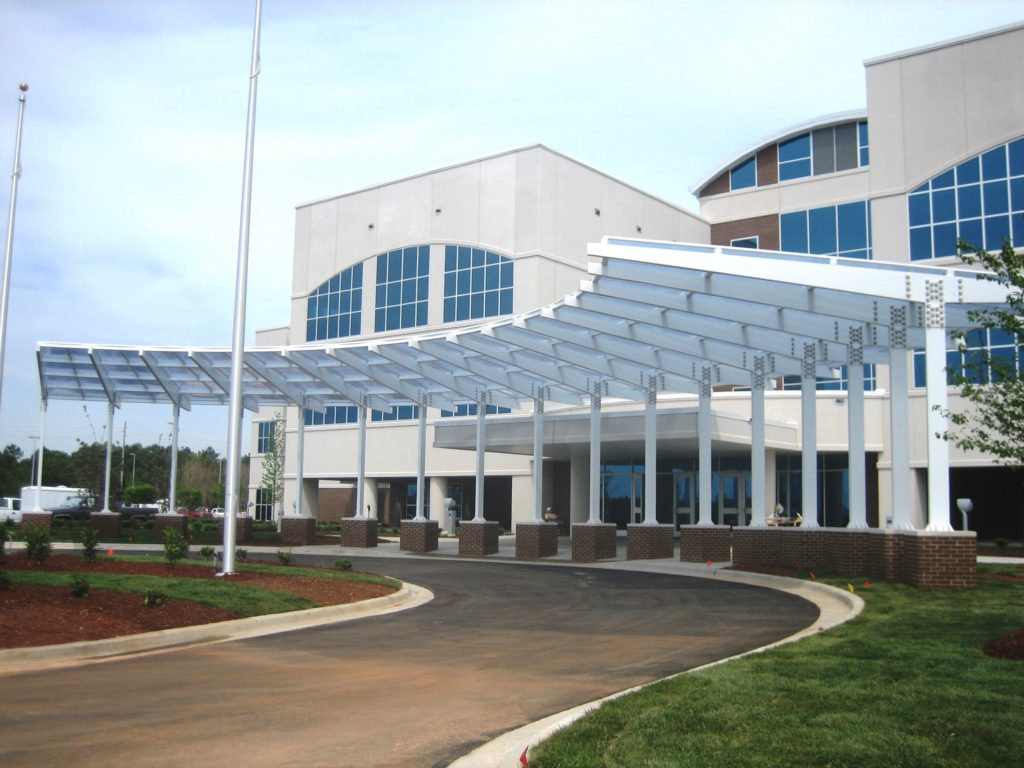 Certainly there are budget and aesthetic considerations, he says, but an effective canopy or walkway begins with an overall vision and how you structure it. "It also depends on other façade elements and how the canopy will interact with them," he adds. "It's not like sliding a dishwasher under a counter. It's not something you can slap on late in the game. It has to be fully integrated."
He says designing a canopy that ensures all these factors converge seamlessly can be challenging.
"Duo-Gard is in a unique position to help meet these challenges," says Michael Arvidson, executive vice president. "We have the resources required to handle canopy and walkway configurations from the simplest to the most complex from the ground up."
Arvidson cites Duo-Gard's comprehensive range of high-performance materials, including glazing in translucent polycarbonates, glass, acrylics and metals plus framing and structure in aluminum and steel. Duo-Gard's in-house steel fabrication facility is now fully certified by AISC.
One of the company's most critical resources is its continuous innovation, says President David Miller, citing the Sleekline monolithic translucent canopy, which received a patent last year. "This long-span, low-profile, high-performance design is engineered to provide not only protection but also diffused natural light, which helps lower utility costs and enhance sustainability," he says.
Architect VanderMolen says designing an effective canopy has to be a collaborative process with the manufacturer. "Working with their engineers often produces 'Oh, I hadn't thought of that' moments, which can enhance the design and performance of the canopy."
After collaborating on several canopy and walkway projects with Duo-Gard, VanderMolen says the company's "spirit of experimentation and willingness to explore possibilities" is one of its special assets.
Whether modest or mammoth, every canopy makes a statement. What do you want yours to say? Duo-Gard can help.